Bible Study will be on hiatus until January 15, 2022.
Have a wonderful holiday season!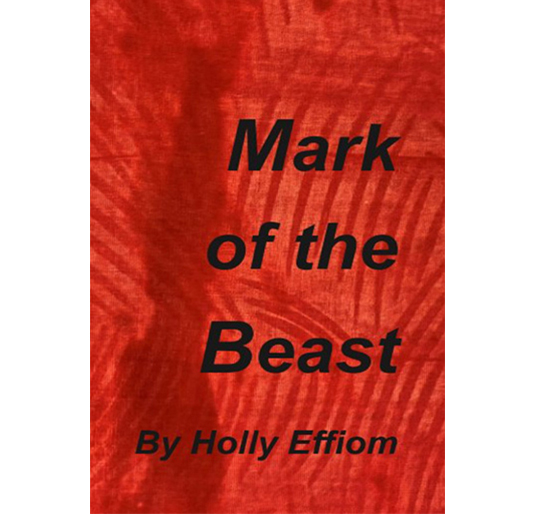 Mark of the Beast
Is a term that comes from Revelation 13:15-18, in which a leader, prophesied in Daniel 8:23 and 11:21, rises to power and marshals the world (including those who should really know better) toward the worship of the final Gentile world power – in its purest form of idolatry.
This book is the author's explication of the intersection of the Law of Moses, Christian philosophy, and end-time prophecy. It also proposes an approach to understanding: the origins of the blatant misogyny witnessed today; and of the "great deception" spreading like wildfire in this 6th and final Gentile power; and the underlying meaning of the symbol 666, the "mark of the beast", at the end.
Keep this Book of the Law always on your lips; meditate on it day and night, so that you may be careful to do everything written in it. Then you will be prosperous and successful.
- Joshua 1:8
Blessed is the one who reads aloud the words of this prophecy, and blessed are those who hear it and take to heart what is written in it, because the time is near.
- Revelation 1:3
For everything that was written in the past was written to teach us, so that through the endurance taught in the Scriptures and the encouragement they provide we might have hope.
- Romans 15:4
My son, do not forget my teaching, but keep my commands in your heart, for they will prolong your life many years and bring you peace and prosperity.
- Proverbs 3:1-2
In the beginning of 2020, I began a study on the book of Ezekiel in my weekly Bible study class, and I was nervous. We had just finished a 3-year, in-depth study of the books of Daniel and Revelation in this order, and I felt I was being nudged toward studying Ezekiel – a very un-sexy Bible book. After Revelation, anything else would be almost… anticlimactic! Though I had read Ezekiel before, admittedly, it was hard to understand… I didn't understand it, and it was hard just getting through the first few chapters. Realizing that I was feeling intimidated by…
Read More